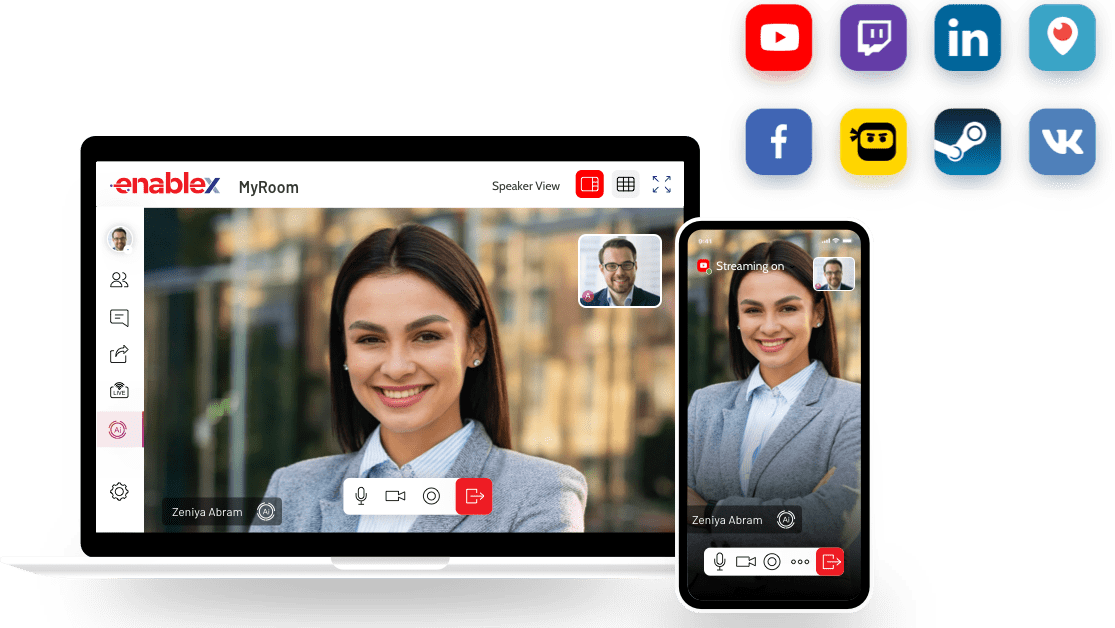 EnableX HTTP Live Streaming
Build a better Interactive Streaming experience!
Get everything you need to live stream at one place
Expansive Features
Experience high-speed, top-notch HTTP live
streaming with global reach using WebRTC,
CDN and EnableX's technology
No plugins required
Our solution is built on HTML5, removing the need to download or update plugins
Customizable Player
Fully customize your HSL video player to match your brand's identity
Adaptive Bitrate Streaming
Live Streaming video quality is adjusted based on the viewer's device and network conditions to offer a seamless experience

One stream, everywhere
Google Chrome browsers; Android, Linux, Microsoft, and macOS devices; several set-top boxes, smart TVs, and other players support HLS. Build once and deploy everywhere!
Modernise your broadcast
Our HTTP Live streaming API solution supports all popular audio codecs- AAC-LC, HE-AAC+ v1 & v2, xHE-AAC, Apple Lossless, FLAC. On video, stream across H.265 and H.264
Globally optimized routing
HLS streaming are optimized to be delivered globally, with minimal latency

Analytics and Reporting
Get insights into how viewers are responding to your content